Click link below:
Brochure with Speakers Coming Soon!
Vendors Membership Rewards
The vendors listed below have agreed to offer discounts to all RAC V members.  Please contact the designated representative to receive various discounts on supplies that your organization uses everyday.
Henry Schein
Representative – Joe Jefferies Cell (281) 413-2513
Physio Control
Representative – Chad Lewis Cell (201) 884-0891
Guardian EMS Products
Representative – Diana Raybourne Cell (888) 296-4420
Mercury Medical
Representative – Lisa Kaman Cell (210) 284-9301
General Membership March 6, 2015 Presentation.  Click on the link below.
To view TETAF committee minutes click on link below.
DSHS Central Office has 5 Ebola policy groups working to produce guidance documents for use if another case of Ebola were to occur in Texas. You can access the documents on the new DSHS Ebola webpage
 Ebola: Donning and Doffing      
http://www.medscape.com/viewarticle/833907                        
                  Valley International Full Scale Exercise October 2014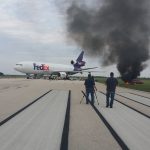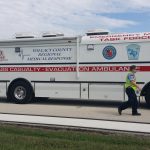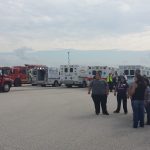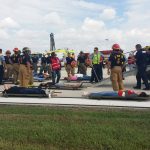 Ebola Virus Disease (EVD) Algorithms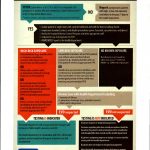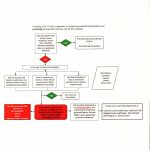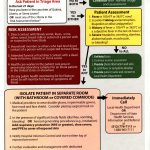 Ebola useful Links:
https://iab.gov/Uploads/IAB%20Ebola%20PPE%20Recommendations_10%2024%2014.pdf
http://www.cdc.gov/vhf/ebola/hcp/interim-guidance-emergency-medical-services-systems-911-public-safety-answering-points-management-patients-known-suspected-united-states.html
http://www.cdc.gov/vhf/ebola/hcp/procedures-for-ppe.html
Checklist for Healthcare Coalitions for Ebola Preparedness
Ebola Screening Criteria for EMS
Detailed Emergency Medical Services Checklist for Ebola Preparedness
Ebola Screening Criteria for emergency departments
Detailed Hospital Checklist for Ebola Preparedness
JointAirportScreeningFactSheet
JointAirportScreeningFactSheet_Spanish
JointAirportScreeningFactSheet_French
Ebola Medical Waste Management:
http://www.cdc.gov/vhf/ebola/hcp/medical-waste-management.html
Top 10 Ebola Response Planning Tips:
Ebola PPE Video Link
Ebola Guidance Links
http://www.cdc.gov/vhf/ebola/hcp/interim-guidance-emergency-medical-services-systems-911-public-safety-answering-points-management-patients-known-suspected-united-states.html
http://www.cdc.gov/vhf/ebola/pdf/ems-checklist-ebola-preparedness.pdf
http://www.cdc.gov/vhf/ebola/transmission/qas.html
http://www.cdc.gov/vhf/ebola/pdf/evd-screening-criteria.pdf
http://www.nytimes.com/interactive/2014/10/06/nyregion/06ebola-fire-department-guide-document2.html
CDC_Ebola_Key Messages_10-02-14